Looking for an experienced, collaborative Autism Consultant in Adelaide's Southern Suburbs?
With over 20 years experience working in education, mental health and disability, I am excited to be working with families and schools to support children on the autism spectrum.
I have built a reputation as a caring, experienced Autism Spectrum Consultant, Educator and Presenter.  By forming positive connections with your child, family, and your child's school, I create a consistent approach across all environments so that your child can thrive.
My support responds to the specific needs of my students, tailoring support to their strengths, interests, learning styles and abilities.
Empathetic: My strengths are in building relationships with children, adolescents, and the people that support them. I am committed to supporting the wellbeing of my students and their families.
Positive: My main aim is to apply a positive approach to underpin students' learning and success. Focusing on strength based learning enhances the child's self-esteem and wellbeing so that they are better able to learn.
Knowledgeable: I continuously update my professional development, seeking ways to add my own skill set, knowledge and understanding of autism. This allows me to work more effectively with students, schools, and families.
Practical: Assisting with IEP's/One Plan goals for students at school. I also develop my own goals and support goals set by students and families through NDIS funding.
Collaborative: I recognise the enormous importance of working together with parents, schools, carers and the multidisciplinary team. I provide a holistic wrap around the child approach for the best possible outcome.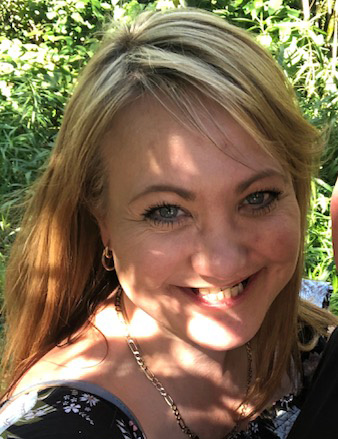 "I love working with families and students to deliver the best possible individual outcomes."
MY STORY
I'm originally from the UK where I worked as a higher-level Teaching Assistant and Acting Teacher for a special-needs campus.
For over 20 years, I've worked with students with a range of special educational needs.  My roles have included: Learning Support Assistant, Autism Facilitator, Autism Advisor, Positive Partnership Presenter, and Autism Consultant. I have several qualifications relating to children's education and care.
In 2009, I moved to Adelaide with my husband, son and daughter. I have continued to work with children and young adults on the autism spectrum.
My approach across all educational, home and community settings is person-centered, values-based and multidisciplinary. It's underpinned by a holistic Positive Behaviour Support framework.
I offer broad and balanced programs tailored to the individual needs of each student. Students receive explicit teaching of skills that are enjoyable, age appropriate, individualised, and respond to the child's particular needs, strengths, and interests. Support is delivered individually or within a small group setting.
I place importance on the development of communication, interaction, attention and the teaching of explicit skills. My goal is to foster as much independence into my students as possible.
Student participation is paramount, and I encourage involvement in decisions about their learning, support, and future.
As a Presenter, I share my knowledge and experience with teachers to upskill them with strategies to support students on the autism spectrum.
When I'm not working, you'll find me spending time with my family or walking my dog.